Focus on those specifically-sore pressure points and relieve deeply-stored tension. This cork ball targets sports injuries and can help relieve tension and headaches too.
Details
In some cases of soreness and tension, it takes truly targeted relief. That's what this Trigger Point Ball provides. With its round shape and smaller surface area, it can hone in on areas of localised pain and deep tension to provide equally-focussed relief.
Made from sustainably sourced cork, it's a remedial massage tool that's as kind to the natural environment as it is to sore muscles. Keep it on hand to help pinpoint the parts of your body that require some extra care.
the ritual
Place the ball against a point of pain or tension. Roll it around to massage the area, relaxing and reviving your muscles.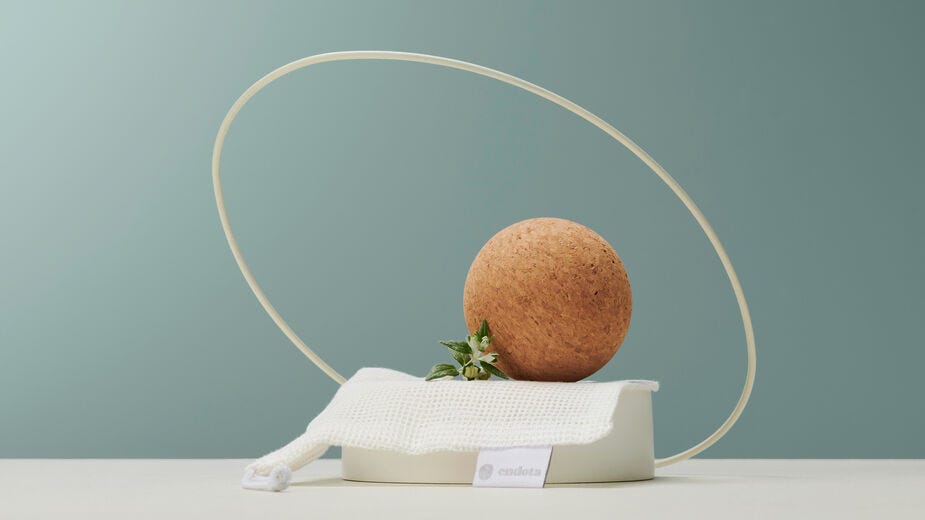 where it fits
To assist in relieving areas of soreness and pain.