Why this clinically proven ingredient is the gold standard in anti-ageing skincare
---
Increase the speed of cell turnover and stimulate collagen production with the power of retinol.
When it comes to active skincare ingredients, few measure up to the standard of retinol. The vitamin A derivative is one of the most well-researched on the market, and widely praised for its ability to keep skin healthy, youthful and bright.
We're big fans of it here at endota, incorporating retinol into many of our formulas in the knowledge that it's going to deliver results. From smoother skin texture to bounce and luminosity, there's not much this skin hero can't do.
It's highly active, however, so it's important when incorporating it into your routine to do so slowly and deliberately. To shed some light on this, we asked endota skin expert and education coordinator Kimberley Conboy to talk us through what retinol is, how it works and what sort of skin benefits we can expect to see with ongoing use.
What is retinol?
---
"Retinol is one of the main forms of vitamin A," Kimberley explains. "Retinoids are keratolytic, which means they increase skin cell turnover and are known to stimulate collagen synthesis," she adds.
It's helpful to think of vitamin A as the umbrella ingredient, with different varieties falling within it. Here, Kimberley breaks down the main ones found in topical skincare:
Vitamin A: "Often listed in skincare as beta-carotene, vitamin A promotes the shedding of old skin cells and stimulates the regeneration of newer, healthier, smoother cells."

Retinoids: "Retinoids are an active form of vitamin A. These stimulate the production of collagen to reduce fine lines and wrinkles, stimulate cell turnover, decrease oil production and have an anti-inflammatory effect."

Retinols: "Retinol contains lower-strength retinoic acid, however it certainly still helps reduce the appearance of fine lines and wrinkles and is an effective treatment for milder forms of acne and hyperpigmentation."
Why retinol is an anti-ageing hero
---
Because retinol's main job is to ensure the skin is functioning in a healthy way, it works to correct a multitude of skin concerns, from fine lines and wrinkles to acne and scarring. In the context of ageing specifically, ongoing use of a topical retinol or retinoid will keep things as youthful as possible: lines will look less pronounced, skin density will increase, and the overall tone will appear much more even.
How to incorporate it into your routine
---
Retinol is one of the most scientifically proven ingredients out there, which is why we incorporate it into many of our product formulas. But it yields serious power, so it's important to introduce it cautiously.
Kimberley suggests starting with a weekly application, building up frequency according to how your skin responds. "Retinol products are good to use at night, and it's important to use SPF daily to protect the skin (after using them, as skin may be more sensitive to UV)" she explains. "Be patient as it can take up to six months to really see shifts in the skin."
Finally, avoid mixing the ingredient with alpha and beta hydroxy acids (as this can cause irritation), and Kimberley notes that it's not recommended for pregnant or breastfeeding mothers. If in doubt, check with your health professional.
Retinol favourites to try
---
Now for the good part – some of our endota retinol favourites. While the ingredient can really come in any format, we love serums, creams and masks to really guarantee results.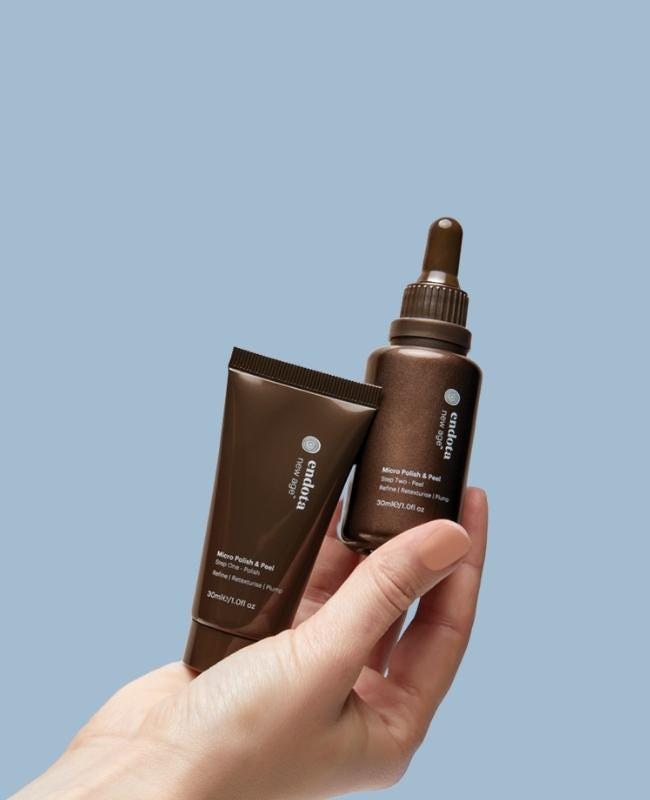 This two-step system is all you need to transform tired skin from the comforts of home. It comes with a heat-activated granular polish to soften and refine the skin, plus a fast-working peel that exfoliates and infuses the skin with retinyl palmitate, a gentle derivative of vitamin A.
---
As the name suggests, this hard-working serum is amazing if you want to target lines, wrinkles and loss of elasticity. It's formulated with encapsulated retinol, plus niacinamide and hyaluronic acid to firm, smooth and refresh the skin. Because it's encapsulated, it ensures visible results with minimal downtime as well.
---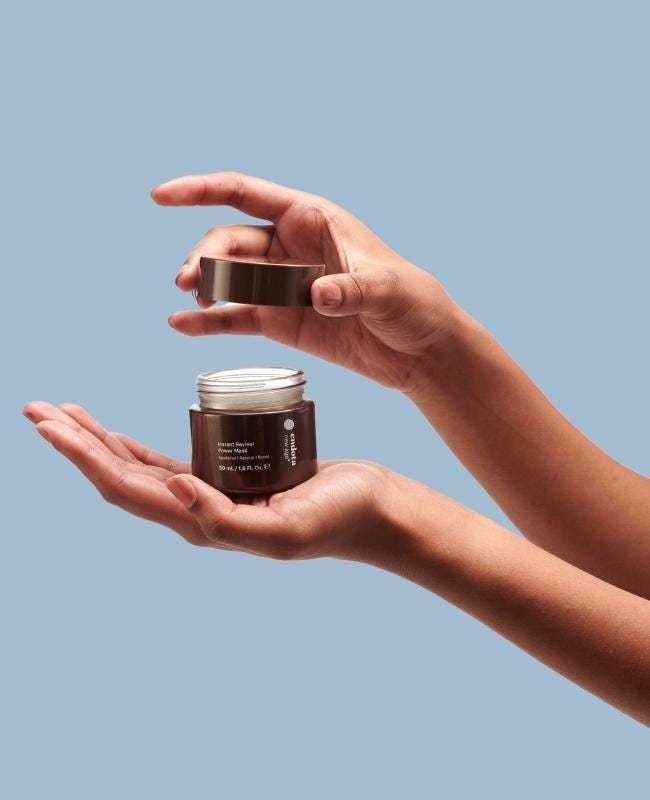 Like a facial in a bottle, this mask contains oat extract, peptides and retinyl palmitate to moisturise, define and smooth. Apply a thick layer and let it work wonders any time your complexion needs a boost.
---
For the delicate skin around the eyes, this protective treatment cream comes with peptides and vitamin A to soften fine lines, reduce dark circles and illuminate the area. It can also be used around the brows and lips, too.
---
Want to read about more active ingredients found in our formulas? Click here to explore the rest of our blogs.