Not all eye creams are created equal: Prevent premature ageing by getting this product right
---
Did you know the skin around the eyes has no oil glands? Making it more prone to dryness and you guessed it… signs of ageing. It is also much thinner than the skin on your face so needs products that are formulated correctly for more delicate skin.
"If we're thinking about the skin in thickness, the body is like cardboard, the face like paper and the eye area like tissue," says Kimberley Conboy, endota skin expert and education coordinator. "A normal moisturiser tends to be too heavy for the eye area and can cause irritation. Eye creams contain ingredients that are correct in molecular weight for this area so they can penetrate effectively, while still being gentle."
Just like with the skin on your face, most people have different issues they want to target around the eye area. Whether it is puffiness, dark circles or fine lines – there is an eye cream that is best suited to treat that concern. Kimberley says quality eye creams contain active ingredients designed especially for the delicate eye area, so they can still penetrate down into the layers of the skin. "Certain ingredients can assist with stimulating dermal drainage to help reduce dark circles and puffiness, while firming ingredients help with fine lines and wrinkles by assisting with collagen and elastin production," Kimberley says.
If you're new to eye creams, the endota Organics Advanced Eye Cream is a great product to start with. It is suitable for all skin types, lightweight yet effective – using the power of natural, organic ingredients to soften the look of fine lines, blur the appearance of wrinkles and visibly reduce fatigue-related puffiness. It provides a targeted rich treatment of antioxidants and hydration, with key ingredients like Amla berry, Chamomile and Vitamin E.
"The active natural ingredients in the Advanced Eye Cream help to treat the early signs of ageing visible around the eye, by assisting to soothe and heal environmental damage." What do these key ingredients do for the delicate skin around the eyes?
Amla Berry is naturally high vitamin C content produces powerful antioxidant qualities that help with fine lines and protect from pollution, UV and free radical damage.

Vitamin E protects and treats skin from daily environmental damage and stress.

Chamomile is naturally calming and soothing for the eye area, so great for dry or sensitive skin prone to irritation.
This eye cream is used in our Surrender spa package, which you can read about here.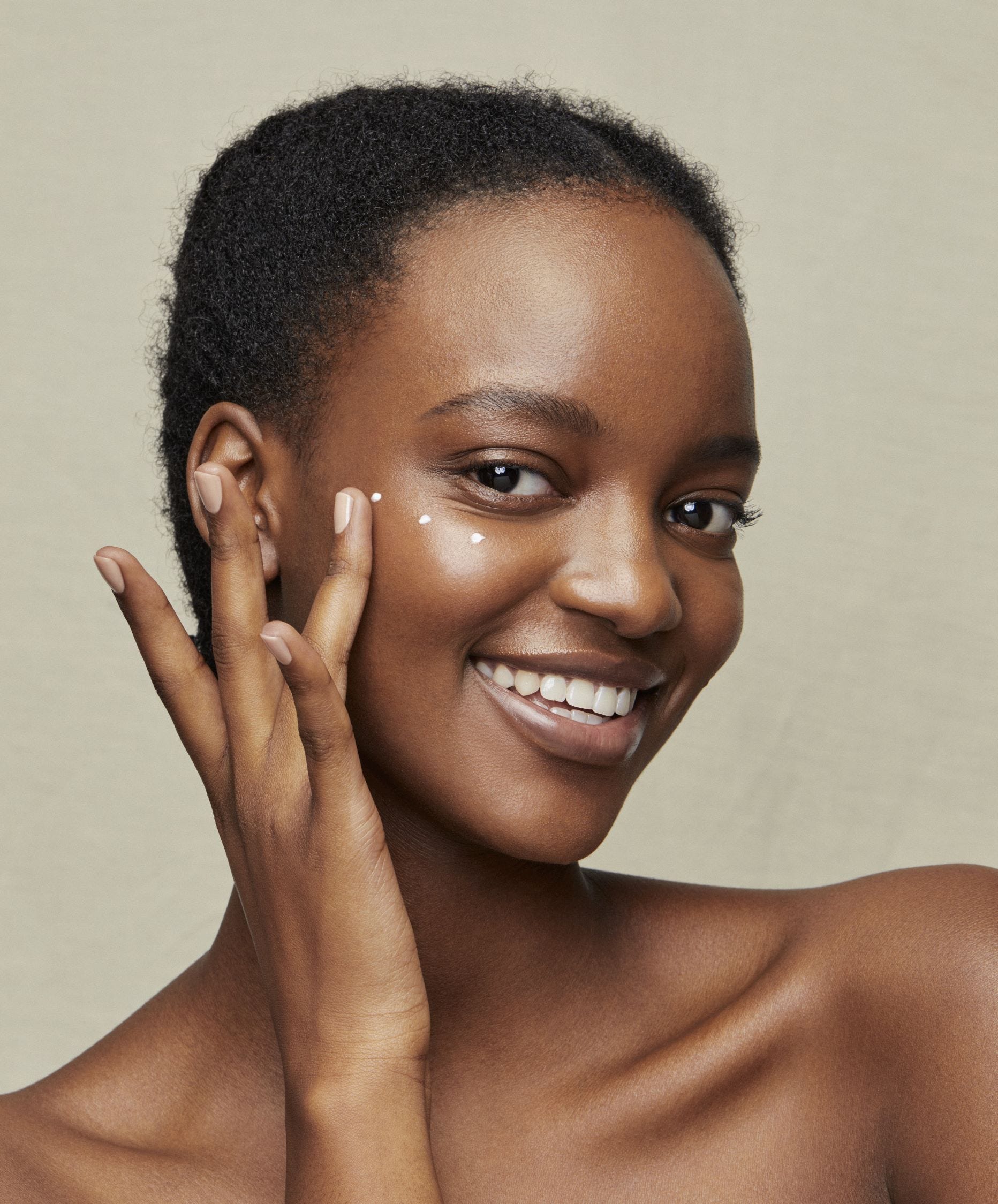 Are you applying your eye cream correctly?
Because the skin around your eyes is so sensitive, how much you apply and how matters. Kimberley says a rice grain amount of eye cream is enough for both eyes. Too much can cause irritation and can make the eye area feel tacky.

"Using the ring finger for application will ensure the least amount of pressure is used," she says. "Gently apply your product to the skin under the eye, but not too close to the eye line and gently pat out to the temples then under the brow bone. Don't rub or pull at the delicate skin."

But Kimberley's number one advice when it comes to eye creams? Start using one in your skincare regime today. And as you grow older, change your eye creams to suit your changing skin conditions. "Everyone should be using an eye cream," she says. "The sooner you begin and get in the habit of using it the better. You won't go back. We want the products used to be preventative, rather than trying to undo any damage already done around the eye."

Visit your nearest endota spa to have one of our experienced therapists match you with the most suitable eye cream for your skin.
Here's a roundup of our eye creams and what they target
---
Vita-Peptide Eye Cream: A light weight cream targeting premature ageing and fine lines around the eye area.

Advanced Eye Cream: Provides a hit of antioxidants that calms around the eye area and treats the early signs of ageing, suitable for all skin types.

Triple Defence Eye Cream: Thicker in consistency, targeting the three main concerns around the eyes; puffiness, dark circles, and ageing.