peptides: the holy grail ingredient for plumper skin?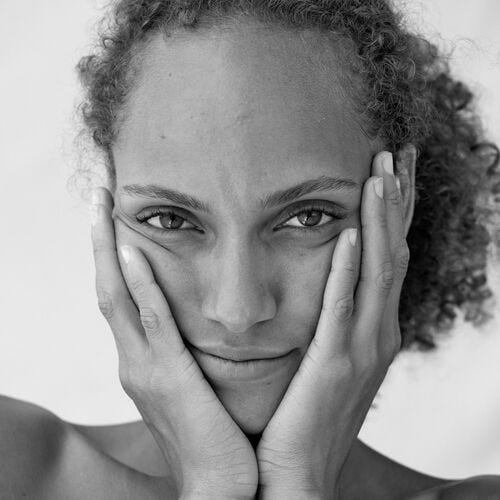 Collagen. It's the skincare buzzword that promises radiant and plump skin – but how does it work? And more importantly, how do we get more?

Collagen is the most common protein found in the body (accounting for 30% of our total protein content), which supports the health of our muscles, bones, connective tissues and, you guessed it – skin. Once we get to a certain age our body's natural collagen production starts to dwindle; it's widely agreed that we start losing 1% of our collagen reserves each year of our 30s, and by 40, our collagen count drops dramatically, which results in thinner, drier and crêpey-looking skin.

Fortunately, collagen's magic power is that stimulating its growth causes a domino effect. Meaning, the more collagen you have, the more your body is able to produce and maintain the precious protein – and there are plenty of ways to boost collagen production. Enter: peptides.
---
harnessing the power of peptides
endota skin expert and education coordinator Kimberley Conboy explains that peptides are small fragments or 'pieces' of protein molecules that act as chemical messengers in the skin: "We often refer to them as signal peptides because they tell cells what to do, and for the skin this is signalling collagen production through fibroblasts, your skin's cells that help form connective tissues."

Think of peptides as the building blocks of proteins such as collagen, elastin and keratin – all of which are crucial in promoting strong and healthy skin. When applied topically via moisturisers, serums and creams, peptides prevent the deterioration of the crucial bonds and act as an (sk)insurance policy that keeps our complexion looking firm, radiant and even-textured for longer.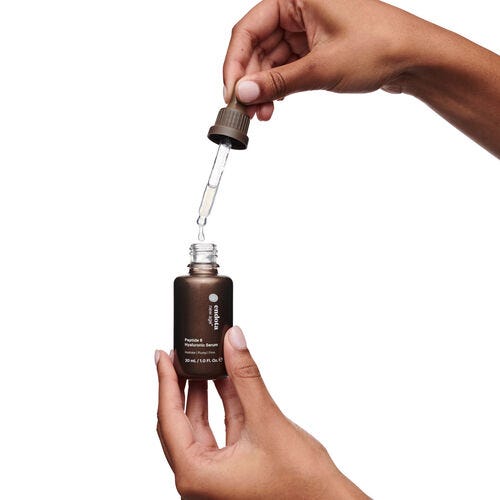 who should be using peptides?
The beauty of peptides is that they're one of the few ingredients that are both gentle and powerful, making them a great addition to any skincare routine regardless of your skin type. "Peptides are performance-specific, meaning they're created to specifically activate or alleviate an element of skin function – whether that be improving hydration, addressing pigmentation or targeting premature ageing", says Kimberley. "These messaging agents help skin cells perform at their best, and those noticing fine lines and wrinkles will see great results from using peptide-rich skincare thanks to their hydrating and skin-smoothing properties."

In other words, you don't need to have a particular concern in order to benefit from peptides – they're suited to anyone wanting to future-proof their skin, and unlike retinol (another powerhouse in stimulating collagen production), peptides don't require a staggered introduction as your skin doesn't need time to adjust.
the peptides to know (and where to find them)
Understanding what to look out for is paramount in ensuring you're getting the most out of your products. The first thing to note is that ingredients are listed in descending order of concentration, meaning that the ingredients at the top of the list will be the punchiest and hardest working in the lineup.

It's common to see the primary ingredient being water or aqua, as all active ingredients need a base to work with. By the same token, ingredients listed lower on the label are less concentrated but that isn't always a bad thing – some actives are deliberately less potent in order to support or increase the efficacy of a hero ingredient higher on the list.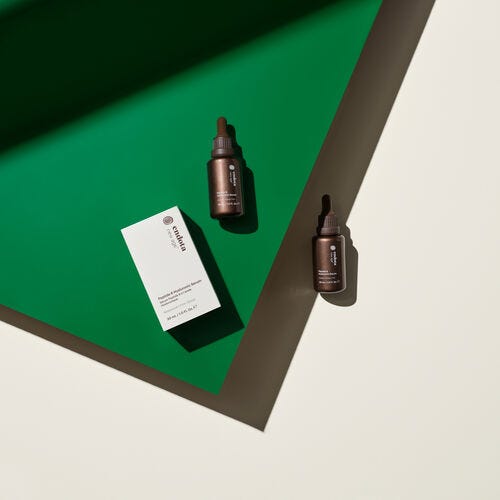 Identifying peptides in skincare products can be done by scanning the ingredients list for specific names. Look out for terms such as peptide, oligopeptide, hexapeptide or polypeptide – all of these are peptides, but the prefix to their names speak to how many amino acids they consist of. Some commonly used peptides include Matrixyl, Argireline, Octapeptide, Copper Peptide, and Snap 8™.

Snap 8™ in particular is known as an anti-wrinkle peptide that relaxes the look of expression lines with a stimulating synthesis of collagen and elastin to help restore your skin's 'bounce' and strength. It targets expression lines by reducing the muscle contractions responsible for causing wrinkles, in turn smoothing the appearance of fine lines and prevents the formation of deeper wrinkles (see what we mean about future-proofing the skin?)

Snap 8™ is one of the holy-grail ingredients utilised in the endota New Age™ Peptide Firming Moisturiser and has been clinically proven to boost skin's firmness by 43% when used daily. Kimberely also recommends "The New Age™ Peptide 8 Hyaluronic Serum, New Age™ Potent Brightening Serum and New Age™ Power Serum Sheet Mask which are all packed with powerful peptides and deliver visible results."
peptide pairing: the do's and don'ts
Few ingredients work best in isolation, and in the case of peptides, there are a number of pairings which further boost their benefits. For instance, "Hyaluronic acid makes for a dreamy duo when paired with peptides as it provides intense hydration, maximising plumping effects. Antioxidants like vitamin C and green tea extract can enhance the skin's defence against free radicals, bolstering the anti-ageing benefits of peptides" Kimberely explains. Additionally, peptides are complemented by ingredients like retinol, niacinamide, and ceramides, as they work harmoniously to target multiple skin concerns.
On the other hand, while peptides are generally safe and well-tolerated, it is essential to avoid combining them with ingredients that may compromise their efficacy. Strong acids, such as alpha hydroxy acids (AHAs) or beta hydroxy acids (BHAs), may lower the pH level of the formulation and potentially disrupt the peptide's structure.
Above all, Kimberley says that "you want to ensure the peptide ingredients can penetrate the skin in order to work their magic, so avoid formulations listing mineral oils, parabens and artificial fragrances as these block the surface of your skin and prevent the product reaching the cells it needs to."

Introducing peptides to your skincare regime offers a gentle and sustainable way to protect against environmental stressors and unlock your skin's true potential as it ages.
more from the endota edit