the plant-powered benefits of essential oils and how to use them
Think of your grandmother's perfume, rain on hot ground, freshly brewed coffee or sea air on a summer's day. Every scent evokes a feeling — but why?

While vision is often thought of as the strongest of the senses, and the power of our knowing nose is often eclipsed by our ability to see the world around us, we're far more likely to remember something we smell over something we see, hear or touch. Harvard neuroscientist, Venkatesh Murthy, explains that this is because of our brain's anatomy. Our olfactory system (sense of smell) is directly connected to the limbic system — a structure in our brain that houses the hippocampus, which is linked to memory, and the amygdala, responsible for our emotions, behaviour and motivation.

Put simply, scent, memory, emotion and mood are all intertwined and have a reciprocal relationship with one another. Given that human noses have over 400 scent receptors, our sense of smell is stronger than you might think — and for that reason, makes it somewhat of a super sense when harnessed in the right way. Insert: aromatherapy.
---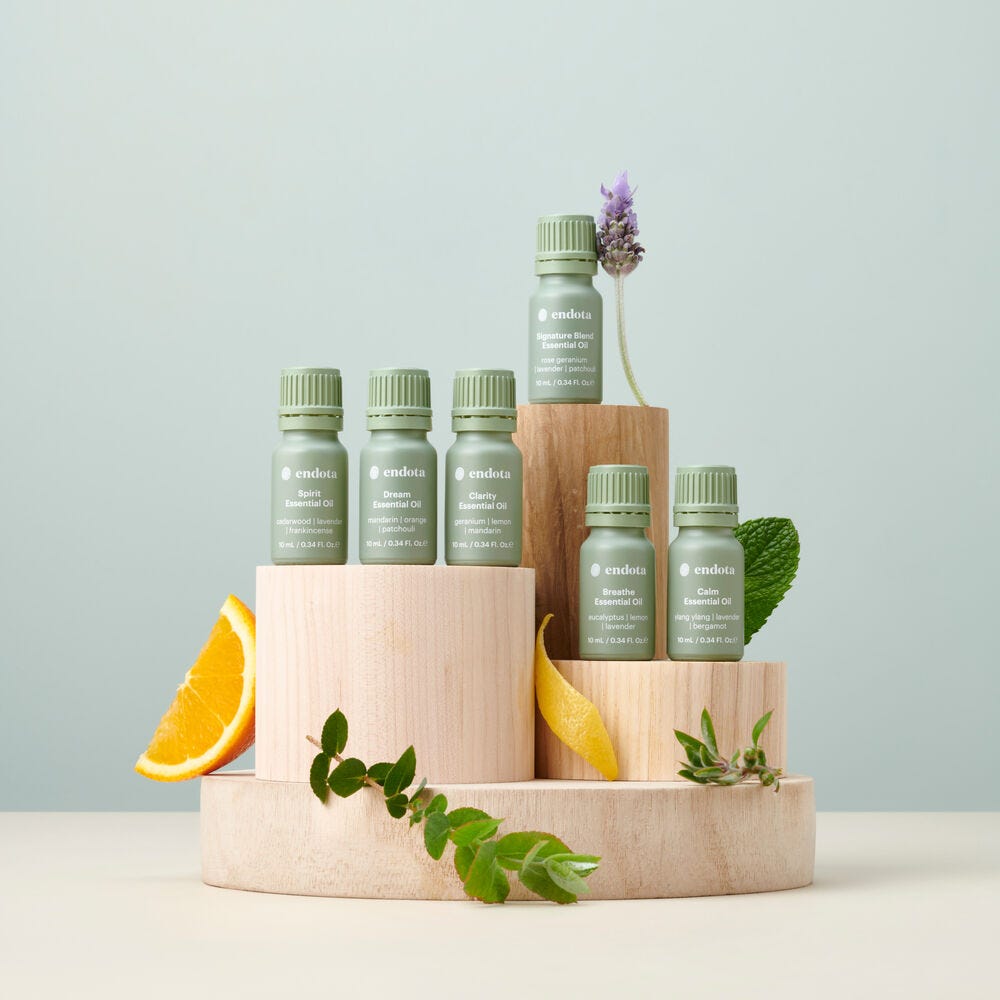 Here are a few ways to enjoy the benefits of aromatherapy: