When it comes to staying fit and healthy, every little bit counts. Our all-organic rosehip tea is packed with vitamin C to help support healthy immunity and keep you feeling well. With a refreshingly tart, sweet and sour flavour, it can also help enhance your energy levels.
Sourced from the finest Australian organic herbs, these eco tea pouches contain loose leaf tea contained in unbleached, biodegradable tea bag paper. Packed as 15 individual serves.
Steep tea bag in boiling water for up to 5 mins. The longer the steeping time the stronger the tea.
Ingredients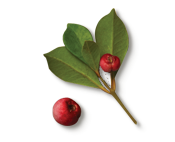 Rosehip
Balances, restores and regenerates the skin with naturally-occurring vitamins, antioxidants and essential fatty acids.