Enjoy a fruity and refreshing brew with sweet and sour notes. Naturally rich in vitamin C, this organic rosehip tea is a beautiful blend that supports body and mind.
Details
This ruby red organic rosehip tea combines sweet and sour notes for a refreshing and bold blend. Fruity and floral in the best kind of way, it's balanced with a delicious, crisp tartness – adding depth and complexity to every cup. A must-have for any tea lover, it's a natural source of vitamin C, a powerhouse antioxidant that will keep your immune system happy and healthy.
Sourced from the finest Australian organic herbs, you'll find 15 unbleached and biodegradable tea bags inside our eco pouch, so it's easy to enjoy this blissful blend.
Key Ingredients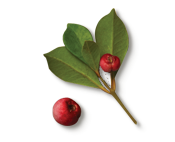 Rosehip
Balances, restores and regenerates the skin with natural vitamins, antioxidants and essential fatty acids.
the ritual
Steep tea bag in boiling water for up to 5 minutes. Prefer a stronger brew? Just keep it in longer.